It is a common question and it can be quite daunting to some people. There are many factors that need to be considered with most people seeking assistance from their lending organisation/finance broker for the answers. Especially when purchasing a home, people want to know how much they can actually borrow before they can determine anything else like the purchase price and location
The first thing to consider when buying a home is your deposit – how much cash have you saved up to contribute to the potential purchase? This will dictate your ceiling when it comes to a loan.  As a rule of thumb, lenders typically require a 20% deposit plus around 5% of the purchase price for fees and charges such as stamp duty and government costs. There are lender's that will allow for you to contribute from 3%-10% deposit, however this comes with Lender's Mortgage Insurance which is essentially a premium you will be required to pay to the bank which can be a costly expense.
Once you know your ceiling, now you need to work out how much you can realistically repay, looking at your current living expenses can help with this. Breaking this down and forward planning is important and should be done prior to taking on the commitment. Seeking guidance on this can be a good idea to not only save time but to ensure you do things properly.
For those not living on an exact budget it can be hard to determine what you can afford, however a simple method is to work backwards. Consider how much you have saved and how long it took you to save that amount, this can be a good indicator to show how much capacity you have on average each month. If you are currently renting and will be buying your new family home – add in your rent.  If you are living at home it can be difficult to determine what your expenses will be once you move out of home, but consider that a very modest lifestyle of paying the bills and going out from time to time could cost around $40,000 per annum with the average south Australian household spending $1044 per week on total living expenses.  From there you can have a good idea of how much of your income you can direct towards repayment a mortgage.  Moneysmart.gov.au is also a great reference for the cost of living to get an idea.
It is also important to consider the extra expenses that may come with living in your own home such as the maintenance, extra insurance, council rates etc. that you may not have been paying previously along with the set up costs if this is your first home.
Also think of all the things that may affect your ability to repay this loan in the future – such as redundancy, dropping an income to start a family, future childcare and schooling costs and the loss of income due to an accident or illness.  To counteract some of these factors it may be worth considering how much you can borrow and have repaid over a 20 year time frame as opposed to a 30 year time frame which will give you some flexibility in the future in making repayments.
The team at William Buck Finance (SA) Pty Ltd are qualified and experienced to provide advice on lending products and have access to a number of lenders with a wide range of products to suit the individual and unique needs of people looking to purchase their first or a new home.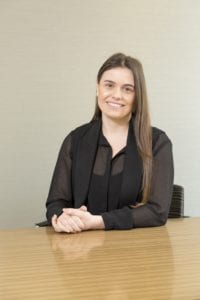 By Nikki Page, FINANCIAL OFFICER, BUSINESS ADVISORY | ADELAIDE
Nikki is a Finance Officer at William Buck. She is a highly motivated and passionate individual who loves helping clients achieve their financial goals through property. Driven by personal experience in property, her positive and determined approach means she is able to reach the best outcome for clients in any situation.