Improvement in public transport across the region is expected to have a very positive impact on one of the biggest issues for businesses – attracting talent.
There are significant plans in place for rebuilding the transport network in and around Western Sydney. The plan will deliver major road infrastructure upgrades, and significant new public transport facilities, to provide an integrated transport solution. Together with the investment into the development of a second airport at Badgery's Creek, this promises to be a catalyst for economic growth in Western Sydney.
The latest Making Western Sydney Greater report found that across the region, the planned infrastructure changes are seen as positive for business.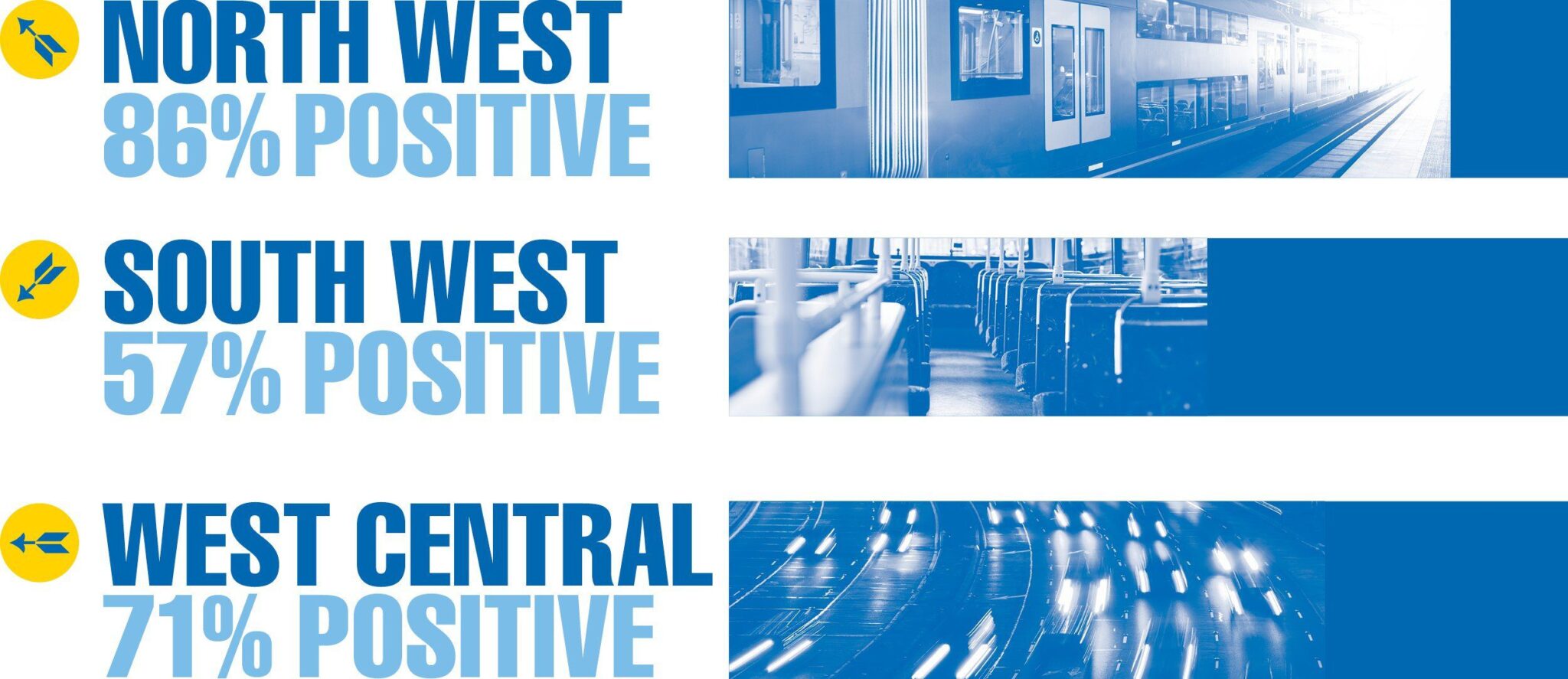 Some projects have strong support across the region, for example:
The M12 motorway
Direct access to Western Sydney Airport from the M7 and upgraded The Northern Road
Construction commencing early 2020s
M9 Outer Sydney Orbital
Linking Campbelltown, Penrith, Richmond and surrounding areas
Land being reserved, but no set timeline for commencement of construction
South West Rail Link
Linking Main West Line near St Marys and Main South Line near Macarthur
Land being reserved, but no set timeline for commencement of construction
Other projects have strong support within specific LGAs, for example:
Sydney Metro West has strongest support within Parramatta and Auburn, which is the LGAs that will most directly benefit
The Bells Line of Road upgrade is seen as positive for business in the North West sub region, but across the region businesses are more neutral in their views of this project
The Western Sydney freight line had strongest support within Liverpool and Fairfield, two of the LGAs with substantial existing and planned transport and distribution infrastructure
There were two key themes in the responses from businesses.
In respect of public transport, the issue for business is having transport options that enable more potential employees to access their place of work. Putting in place the infrastructure is key for businesses. Where a public transport project connects new populations with existing employment centres, businesses see real value. Changes to timetables for existing public transport were less of an issue for businesses but may be a key issue for their employees who are the users of public transport.
Ultimately Western Sydney has thousands of residents travelling outside the region to work or study. Part of this is availability of jobs, but part is the ability to access jobs in the region by public transport. The current projects should go some way to address this issue.
We may see further improvement in the long term with the increased job opportunities that will be offered from developments such as Badgerys Creek Aerotropolis, if appropriate transport connections are put in place.
In respect of road projects and freight infrastructure, these projects are generally seen by businesses as beneficial. Interestingly, most businesses are generally in support of the infrastructure plans for the region, with subregions showing no real preference towards their local area as compared to the region as a whole.
It is often assumed that Western Sydney businesses are very regionally focused. The responses from business indicate the opposite. Businesses operate across the region (and beyond) when connecting with customers, suppliers and employees. The greater the connection between their location and Greater Western Sydney and Greater Sydney, the better for business.
Business Sentiment
Reaching its highest point over the survey's history, businesses across Western Sydney are buoyant.
Economic Performance
Businesses expect a strong economic environment and forecast exceeding their budgeted revenue, profit and capital expenditure targets.
Employment Trends
55% of businesses are expecting to increase their full-time workforce over the next 12 months.
Digital Media
86% of businesses believe they have an effective website, 75% are using social media and have plans to invest more over the next 12 months.