As the Western Sydney region continues to grow, so do we. As one of the first middle market firms to set up an office in Parramatta, we're on the ground watching the developments and changes that are transforming the city.
The region has become a thriving multicultural hub and we're proud to be part of the community. With so many opportunities for businesses and residents, we're here to help you access the endless economic benefits.
No matter what industry you're in, our team have the skills and connections to help your business build wealth and reach its potential.
Our expertise spans across a multitude of industries:
Construction & Infrastructure

Defence

Electronics

Energy

Engineering Design

Environment & Sustainable Energy

Food & Beverage

General Engineering

Mining, Oil & Gas

Machinery & Equipment

Packaging

Pharmaceuticals

Plastics & Chemicals

Telecommunications

Transport & Marine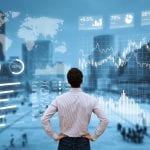 Services built around you
We work with you to build your business; whether you're a manufacturer, construction company or supplier, our team is ready and equipped to help you grow your business and your wealth.
We can provide advice across a range of areas including payroll, business structure, asset management and cash flow.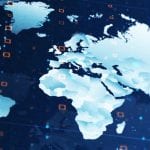 Our Praxity network has over 700+ offices in 110 countries and most major cities. We have the global reach to help you scale your business and enter new markets.
We have access to on the ground experts who have deep geographic and sector capabilities to support cross border transactions and provide strategic advice.
Accounting and CFO services
We're strong believers in establishing a robust and efficient accounting system that makes use of cloud and automation. To optimise your finances, we use strategic business planning to help manage your cashflow, establish financial reporting systems, and deliver outsourced CFO services.
Local and International Tax advice and compliance
Our deep experience in shareholder issues, restructuring, international tax, import and export tax, tax concessions, and business sales and acquisitions can position you to take full advantage of opportunities and avoid common industry pitfalls. Our team of experts use forward-planning to deliver the sharpest solutions in the market.
R&D Tax Incentives and GrantsNot all R&D claims are created equal. Our holistic approach harnesses effective risk mitigation to bulletproof your R&D claim and withstand regulator scrutiny. To minimise the burden on your product development and promote efficiency of the claim process, we utilise your existing internal records and adopt efficient research methods. Our experience and expertise are backed by our record of zero AusIndustry challenges and overturned negative findings.
Mergers and acquisitions
Our experienced corporate advisors have a proven approach to implementing change that improves business performance: these include acquiring a business with attractive synergies, raising capital through private equity, arranging debt finance, or listing on the stock exchange.
Audit, Assurance and Governance
Working with our clients, we help to navigate complex financial reporting and auditing standards. We have experience implementing control frameworks and monitoring processes that mitigate risk. We believe that this collaborative experience is key to ensuring good governance. 
When you're considering business and production changes, we can assist across all aspects including cashflow analysis and financial modelling. Our team can help you understand the impact of the changes and how to maximise your returns. Business Turnaround and Debt Advisory
Our Restructuring & Insolvency team are fully equipped to support you when your business hits challenging times, from restructuring in the first signs of distress to formal insolvency, we work with you to achieve the best possible outcomes for you and your stakeholders.
Personal wealth
We don't just support your business, we support you. Providing tailored and comprehensive advice – no matter where you are in the journey, we can assist you with an ongoing plan, whether you're just starting to accumulate and enjoy your wealth, settling down or planning for retirement.