AMELIA CHOE
Accountant – Business Advisory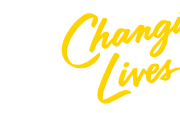 "My first year as a graduate at William Buck was a challenging and fun experience. It was my first full-time professional role after finishing university. Over the course of the year I acquired new skills, met new people and asked too many questions! At William Buck, hard work and dedication towards our clients' needs are the main focus, but there is still a good balance between work and play. My co-workers and team are friendly and approachable, and have made it enjoyable to come to work every day.
There are many highlights throughout my first year at William Buck. I thoroughly enjoyed participating in all the firm-run social events, especially the ones that give back to the community (Sleep at the 'G – spending a night as the homeless do; and the Eureka Climb – climbing 88-floors of the Eureka Tower) which raised money for charity. I also enjoyed playing netball with my other co-workers in a social competition after work.
My most memorable experience was my first client meeting. I was nervous and wasn't sure what to expect, but with the encouragement and support of my manager, it all went smoothly and I am more confident with client interactions. My biggest takeaway from my first year as a graduate is the importance of being open to learning and trying out new things. My communication and time management skills has helped me transition into the role. I look forward to starting the CA program this year with the network of support and mentoring available to me."