JESS THORNE
Senior Accountant – Business Advisory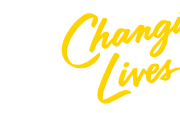 When applying for graduate roles, William Buck Christmas Gouwland grabbed my attention, but it wasn't until I met the Managing Director and saw that he shared my values that I realised that this was where I wanted to begin my career.
Working with not-for-profits and helping them grow is my passion. Since my interview the Managing Director has now become my mentor. He lives and breathes giving back to the community. He's set me on the right career path by encouraging me to build connections and get involved in sector seminars and presentations.
I now work with not-for-profits to help them build their businesses and become more efficient. I'm a trustee for the Integrated Neurological Rehab Foundation and am helping them determine the next steps to ensure they can continue providing for our community.
My future is in not-for-profits, I want to give back by taking on directorships and acting as an advisor. I feel really lucky to be developing skills that allow me to make a difference in the community.