MARK BERNAT
Senior Accountant – Audit & Assurance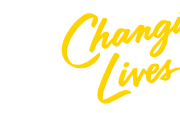 "My story is different to most graduates embarking on careers in accounting. Most finish university in their twenties, I had twenty extra years under my belt, having returned to university as a mature age student after working in the optical trade and owning a café on the Mornington Peninsula in Victoria.
I started my accounting career in 2009 joining William Buck in February 2015. I found the partners and staff welcoming and immediately felt at home with the audit team, enjoying the challenges and experiences from my clients. Given that I have only recently joined the firm I feel privileged to be given the opportunity for the secondment to our affiliate office (Rouse Partners) in the UK, located in Beaconsfield about 25kms from London. My first client is in London so I am commuting and experiencing the joys of the underground.
The proudest achievements of my accounting life were the results I achieved after having the courage to start over and go back to university, which have given me the opportunities I have today.
My most memorable experience is definitely my UK secondment, even though I have only just started it. I have been given a warm welcome by the partners and staff and look forward to working with new clients and teams. Outside of work I hope to do and see as much as possible here, including sightseeing in London, Scotland and Paris, and hopefully a few premier league games.
If my experiences have taught me anything it is to be flexible. Life can throw you a lot of curve balls and you need to be able to adapt.
One of the things I enjoy most about working for William Buck is the open communication where any staff member is able to and encouraged to ask questions of senior staff and partners. The other is the staff diversity, males, females, some young, some not so young, with different backgrounds. We are all different and have different stories to tell and experiences to share."