MATTHEW SUTER
Analyst – Corporate Advisory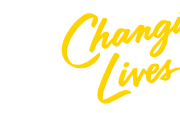 When taking the next step in my career, I was looking for something different. I wanted to work for a firm which would provide the opportunity to work on a variety of interesting and challenging work, while at the same time feel like I was a valuable part of the team and not just a number. William Buck's brand promise 'Changing Lives' struck a chord with me instantly and it quickly became evident that I'd found the firm I was looking for.
From day one I've worked one-on-one with the directors on a diverse range of clients, which has been instrumental to my growth as an advisor. Coming from a commerce background, I've been on both sides of the fence – a client and a service provider. I'm acutely aware that a business is much more than a set of financials. For me, the brand promise not only reflects this holistic view on business, but also perfectly sums up the stewardship responsibility that we as advisors have to make a difference in our clients lives. My future lies in continuing to use my skills to make a difference and be the best advisor I can be for my clients.