JOHN HOOD
Senior Accountant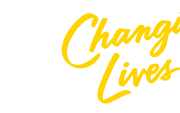 Since joining William Buck, I have been rewarded with a great environment to learn and work, where there is an equal balance between hard work and good fun.
Client experience is always front of mind and it's satisfying to work on different projects with interesting clients, to deliver great results. These projects include compliance, management reporting, restructures and other specialised advice for businesses in the sectors of agriculture, hospitality, media, and not-for-profits, among many others. The range of work keeps me engaged and pushes me to acquire new skills and knowledge. William Buck supports my development through regular training to ensure that I'm kept up-to-date with relevant business issues and legislative changes, so that I can continue to provide a high calibre service.
The best part of my job is my friendly and supportive team. Our complementary skill-sets act as a collective pool of knowledge and experience, which we draw upon to achieve excellent outcomes. It is fulfilling to work in a team that solves challenging problems together, and celebrates each other's accomplishments.
My future lies in continuing to grow my skills and expertise to become my clients' 'Trusted Advisor'.