LUKE AYLING
Manager – Corporate Advisory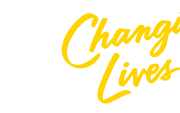 At William Buck, I have had fantastic opportunities to challenge myself. The early focus on my learning and development, and actual client assignments, has allowed me to continually refine my skills, enabling me to progress to a leadership position.
Since starting in Business Advisory, I've built a solid foundation in accountancy aided by further study and training. Today, I am a manager in Corporate Advisory, working with my team of corporate analysts to assist our clients with their strategic direction and growth objectives. The best part of my job is not only being involved in my clients' businesses, but also sharing in their lives.
During this time, I have worked across many different industries and visited clients in several regions. I have also gained diverse knowledge through the completion of a number of secondments, including a six-month stint as the acting CFO of a large manufacturing client.
Being part of a high-quality firm since the beginning of my career, I know I have learnt to do things the right way. My future lies in building on, and sharing my expertise to drive a high-performing and ambitious team.