SALLY HEFFER
Accountant – Business Advisory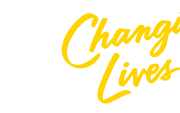 I never thought as a young person I could have such a big impact on the environment around me. Moving to Melbourne from a small town in NSW as a graduate accountant was daunting, but William Buck's culture was different. I didn't just start a graduate job, I started my career.
My future is to be a strong leader, and one day a Director. William Buck supports my career progression by giving me the support and ability to develop as a professional and balance my work responsibilities with my studies.
I've been empowered to have an input into shaping the culture of the firm in my role as chairperson of the social committee. We develop health and well-being initiatives and social activities that reinforce the firm's values. Since being involved in the committee I'm really proud of the positive impact we've had on the productivity and morale of the whole firm. And more importantly staff love spending time together!
When you love what you do and your part of a company with strong values, it's easy to come to work. I believe it's important to find fulfilment in all aspects of your life and William Buck makes that easy. I feel valued, listened to and that I can make a difference.