A comprehensive administration and accounting solution for your managed fund.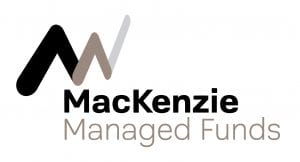 With the merger of MacKenzie Advisory and William Buck in September 2020, MacKenzie Managed Funds is now known as William Buck Managed Funds Administration.
Dedicated and experienced team
William Buck's managed funds specialists offer expert assistance and comprehensive, tailored fund administration for your retail and wholesale funds.
We have more than $1.5 billion currently under administration incorporating a wide variety of both international and domestic investment schemes. These include property, shares, mortgage funds, derivatives and options, and multi-currency.
Integrated service offering
Our fully integrated package of services includes:
Share portfolio administration and reporting
Unit registry
Management accounts package
Daily, weekly, monthly unit pricing
A locally-based call centre
Financial statement preparation
Distribution calculations including producing tax statements
BAS and income tax reporting
Investor portal providing real time access
Online applications
Overview of constitutions
Review of management and performance fee formulas
Reporting and compliance
Let us take the stress out of the paperwork and administration of your managed fund – we assume responsibility for all required statutory reporting, including periodic and tax statements. We perform all relevant tests to ensure you are compliant with Anti-Money Laundering legislation.
We provide all necessary documentation to your auditors and compliance committees and maintain detailed and extensive records of your fund.
William Buck Adelaide is licensed to deliver custodial services including the issuing of units/shares and holding of insurance in wholesale property investment schemes.
For more information on our Managed Funds Adminstration Service, contact us today.
New fund enquiries please email Scott MacKenzie at scott.mackenzie@williambuck.com or call 1300 780 799
Investor enquiries please email sa.funds@williambuck.com or call 1300 780 799