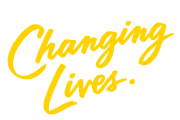 How you can balance both and be successful.
Family and business are a duo that have a tumultuous history. The ones that are done well are household names, dare I mention the Murdoch and Packer families? What about brands like Campbell's, Ford Motor Company, Mars or even Nike? Unfortunately, major successes like these are few and far between, often families struggle to define the line between business decisions and family decisions which can have a negative impact on both.
Belinda says that, 'whilst there is no cookie cutter model for business, setting yourself and your family up for the long term is important'. Hudson is supported by her colleague and fellow director at William Buck in Victoria, Christine Brown who says that, 'structuring your finances doesn't take long, but allowing your investments time to mature and the structure that we can put in place, to yield results, can take up to 15 years.'
Hudson also acknowledges that it can be hard to step aside. In family owned businesses, 'it becomes your world' and knowing when is the right time to implement a succession plan is increasingly the closer you are to the business. Hudson says that 'advisors have a critical role in guiding businesses both operationally and strategically', 'setting businesses up to be successful over two or three generations, rather than to fade out after one…'
Hudson also notes that there is no one recommended way of setting yourself up, advisors are trained to respect the wishes of their clients but also provide them with advice and support that is acceptable to the client's level of risk tolerance as well as continually providing the clients with an 'opportunity reassess and refine their goals and ambitions'.
Hudson defers to fellow Director, Neil Brennan here who says that, 'part of our skill in determining how we can get our clients into positions that improve year on year is found in our consistent reassessment of where our clients are performing, through being pro-active with our business objectives which help us to understand and steer our clients through each stage of their lives. Throughout each phase of life, maximising their return and minimising their downside'
'At the end of the day – It's really about planning, and engaging someone who can support the business and in the in the transference of acquired business wealth through to established family wealth' says Hudson.
William Buck has a strong passion for the wellbeing of the community within which we operate. I am proud to be part of the leadership team at the firm and our team of 'William Buck All-stars'.