Actionstep is a complete practice management system that provides the workflow and automation technology you need to run your legal firm.
Actionstep differs from many other legal technologies in that it provides a complete practice management system for your firm.
| | |
| --- | --- |
| | Workflows for legal processes, client management and administration are built into the system. |
| | Automation runs throughout all the features to eliminate multiple entry, keep processes moving and reduce time spent on administration. |
| | Features like Document Management, Document Assembly, Client Portal, Mobile App, and the ability to add-on practice specific workflows provide real value to law firms every day. |
| | Included is a fully compliant and easy to use trust accounting system. |
Actionstep integrates with many systems including Microsoft Office 365 and Xero. This means you can access your matter documents within Microsoft Office. You can also choose between using Actionstep's built-in accounting module or Xero.
William Buck is an Actionstep Certified Consulting Partner. Our qualified experts understand the complexities and requirements of operating an efficient practice management system, as well as the accounting and financial implications. We will provide hands-on support to help you get set up, master the system and streamline your processes, so you can focus on your business.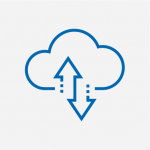 Data migration involves transferring data from one system to another.
We will work with you to identify the data you want to transfer, extract the data from your current practice management system and prepare it for import.
The data will be transformed into matter information that you can use, contacts that you can search, time entries that you can bill and much more – all in Actionstep.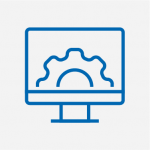 Before being able to use the system effectively, there are certain set ups required.
We will work with you to understand your current processes and requirements, so we can configure Actionstep to work for you. This will involve creating roles and templates with data fields, defining permissions, integrating your emails and setting up the firm accounting and trust accounting systems.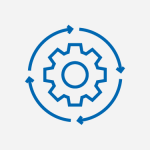 The workflow function is one of the most powerful features of Actionstep. We can help you implement automation at each step of your business processes.
Tasks can be automatically generated at each step and assigned to a staff member, and you can be prompted to enter matter data.
The workflow process can be a type of matter (like litigation, conveyancing, corporate law, estate planning, etc) or a firm process such as AML, recruitment of staff, marketing and event planning, password management and more.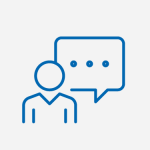 There are many features to take advantage of in Actionstep!
Whether you are a new user getting started or an existing user wanting to know more, we can provide training.
From introductory sessions to masterclasses, through interactive sessions, phone/video support, demos or webinars – talk to us about your needs (and wants!) and we'll tailor our training to suit your team.