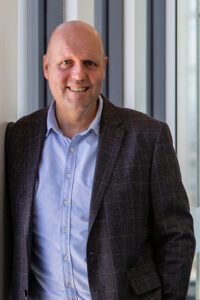 "Working in partnership with my clients ensures that their business and personal goals are central to all that we do"
Scott Harrington
Director, Business Advisory
Scott focuses on developing strong relationships with his clients and aims to become a key component of their management team. 'It's the best way to work through the issues and get results'.
He believes that "there should always be open lines of communication". For Scott it is about understanding a client's business and personal goals and then structuring a collaborative plan to achieve his client's goals. His team based approach brings together the right people from within the firm to get the best results for clients.
Scott brings to the table extensive expertise in providing strategic business advice to private businesses and their stakeholders.
In particular, advising on business and group structures, tax planning and compliance, strategic planning and succession planning.
He also has experience in financial and management accounting, assisting with the sale or purchase of a business, and forecasting.
The biggest value Scott brings to his clients, is partnership. "Success comes from combining their expertise with my knowledge and experience gathered over 30 plus years in the profession".
Core Expertise
Business strategic planning and development of growth strategies
Business establishment and structuring
Tax planning and compliance
Management and financial accounting
Sale and purchase of a business including financial due diligence
Succession planning
Qualifications
Bachelor of Commerce (Accounting) (Merit)
Member of Chartered Accountants Australia and New Zealand
Registered Tax Agent
Chartered Tax Adviser
Industries
Professional Services
Import and Distribution
Technology, Communications and Online
Healthcare
Recruitment