We often hear clients thoughts in relation to insurance which can be negative due to stories heard on the media etc.
We de-bunk some of the most common myths about life insurance:
William Buck Wealth Advisors are one of South Australia's largest locally owned wealth advisory practices and can provide advice on a wide range of wealth strategies, investments and risk insurances. They are the financial planning arm of reputable accounting firm William Buck, providing trusted wealth advice to South Australians for over 20 years (AFSL 230637, Australian Credit Licence 230637).
If you would like to review your personal insurances, contact me or email sa.riskinsurance@williambuck.com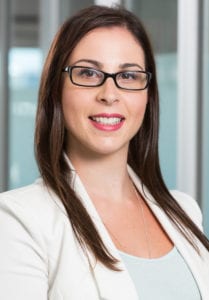 By ALESSANDRA FORERO, ASSOCIATE ADVISOR, WEALTH ADVISORY | ADELAIDE
Alessandra is a William Buck Wealth Advisor. With over 10 years industry experience, she aims to ensure high quality client service across strategic advice areas. When she is not work, Alessandra is a mother to her little boy and has a passion for flamenco dancing.