Applying for a role at William Buck is the first step in a rewarding new career.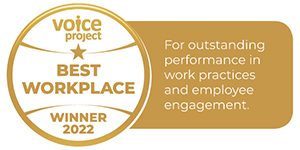 William Buck enjoys a proud reputation for providing personalised service and results driven solutions for our clients, and today we are one of the most successful advisory firms in Australasia.
We are often asked the reason for our success. The answer is simple: our people.
At William Buck we hire forward thinking, enthusiastic, intelligent individuals and work closely with them during their career with us to continuously develop their talents and offer opportunities for professional advancement.
In doing so, we ensure that we offer the same high quality services to our clients today as we have done for over a century.
Whether you start your career with us as a graduate or join us at a more senior level, William Buck offers challenging opportunities and outstanding workplace benefits in a supportive environment. If you are a proactive, team–focussed individual we would love to hear from you.
We hope that William Buck will provide you with the ideal home to build your future. We also aim to make you our biggest fan and ambassador should you ever leave to pursue your next dream.
For more information about the advantages of a career at William Buck and our recruitment process see our Frequently Asked Questions and Learning and Development sections.
If you're a graduate see our Graduate Employment Program section for more details.
Learning and development
The continued success of William Buck depends on our people. Building a sustainable high-performing workforce is a priority and we do this by providing a continuous learning environment which supports, nurtures, and develops our people to realise their full potential.
Our Values
Our mission and values are centred around one philosophy: CARE.
Collaborative: Together, we can achieve amazing things
Aspiring: To unlock the potential in everyone
Relationship driven: In everything we do
Enterprising: Innovative in our approach
Take Control of Your Future
What's in your future?
Perhaps it's meeting new people, forming lasting relationships, or being involved in and delivering meaningful work for real clients? If these attributes are important to you, you'll probably find you have a few similarities with the people who work at William Buck.