Buckle up and get ready to kick-start your career!
Starting your career is an exciting time. New colleagues, new challenges, new horizons.
Selecting the right professional services organisation to develop your experience and skills is essential to setting up a successful and fulfilling career. Want to be valued for what you can bring and where you want to go?
If you're seeking the opportunities you can't find elsewhere and are ambitious for a career that brings both growth and opportunity, William Buck offers career paths as unique as you are.
Get bigger bang for your Buck
We offer a competitive alternative for long-term career aspirants that fulfils personal and professional goals through a career arc that
develops skills, embeds an empathetic culture and places value on what an individual can bring.
We don't seek those who wish to simply join, to fill an experience gap in a CV. We seek those who want to stay, who want to build their career, their networks, their sense of connection and community.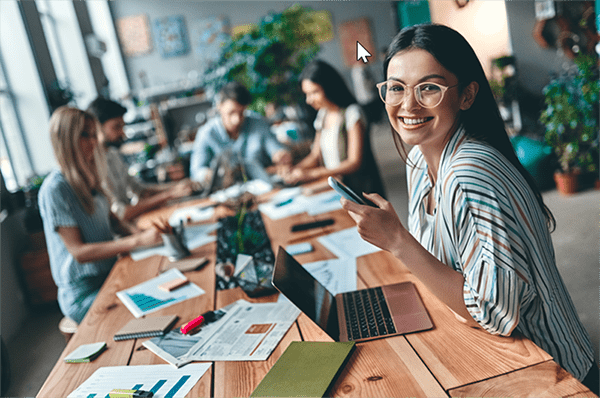 Our awards
We are extremely proud to have been awarded second place in Prosple's 'Australia's Top Grad Employer' awards and ranked first place as 'Overall Workplace in Accounting & Finance'. Prosple is Australia's leading graduate recruitment specialists.
We are equally excited about having won Voice Project's 'Best Workplace' award.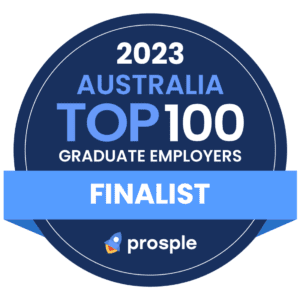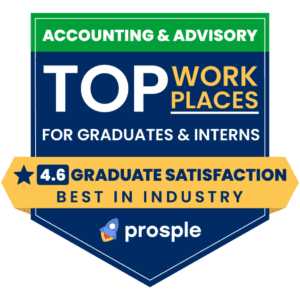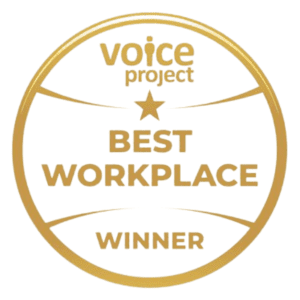 "Being a graduate at William Buck is an exciting and rewarding experience. It's easy to meet your fellow colleagues due to activities like Grad College, team lunches, and firm-wide events. Furthermore, despite navigating the challenges of working from home, the ongoing support shown by William Buck through weekly catch-ups and team activities ensured that every graduate felt valued and a part of the team. I look forward to continuing my career journey at William Buck and I am excited to have the opportunity to meet more clients and expand my knowledge of accounting".

– Eve O'Connor, Melbourne office
"It's really good that even as graduates we are exposed to all different levels of work if we are keen. Moreover I really appreciate the fact that we get guidance directly from the directors here at William Buck.

I really enjoyed my work at William Buck as a grad last year as even though the borders were closed, I got the chance to travel a lot around WA for different audits. I am looking forward to the next level of work and be more comfortable and confident in doing work which the intermediates and seniors mostly do."

– Fazaal Fuad, Perth office
Business areas for graduates
Our Values
Our mission and values are centred around one philosophy: CARE.
Collaborative: Together, we can achieve amazing things
Aspiring: To unlock the potential in everyone
Relationship driven: In everything we do
Enterprising: Innovative in our approach
Our Teams
With six service lines we offer a number of opportunities for your future career, but you may not know which area you want to specialise in. We'll take the time to get to know you and help find a career path which suits you best. Please note that not all service lines operate in every office.
We value you by rewarding you in different ways
We offer a choice of benefit that are focused on your health and well-being, provide flexible working options that balance the needs of life and business, and encourage opportunities to give back to our communities.
Whether you start your career with us as a graduate or join us at a more senior level, William Buck offers challenging opportunities and outstanding workplace benefits in a supportive environment.
Learning and development
The continued success of William Buck depends on our people. Building a sustainable high-performing workforce is a priority and we do this by providing a continuous learning environment which supports, nurtures, and develops our people to realise their full potential.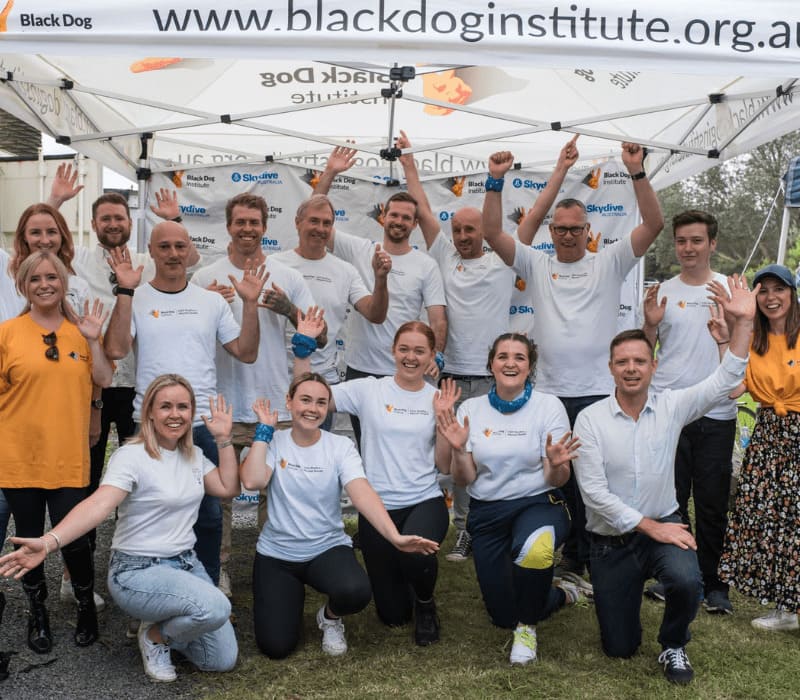 William Buck Foundation 
The William Buck Foundation aligns with our purpose to make a positive impact in the lives of our people, clients and communities. Further, it reflects our CARE values.
William Buck promotes a culture where employees are encouraged to make a positive difference in the community by giving back through volunteering, donations, fundraising and sponsorship.
Do you have a question? Contact us