It was the election result that took everyone by surprise. Labor were so favoured to win that Sportsbet even paid out on all bets placed on them. However as the results poured in Saturday night the 18th of May 2019, it was becoming clear that Liberal stood a fighting chance and in the end would win the election with a majority lower house government.
For the best part of a year it looked like this would never happen and so the focus was more on how would superannuation members best deal with a Labor government. Some of the superannuation changes that were expected to occur as a result were removing franking credit refunds, reducing contribution limits and removing the ability to catch up unused concessional contributions in future years. This is not to mention the changes outside super include banning future negative gearing, increasing taxes on family trusts and capital gains of investments.
So given these changes are not going ahead, what can we still do with super? A short recap is as follows:
Make a $25,000 concessional contribution (less any employer contributions) to reduce your taxable income and make significant taxation savings.
For those with balances less than $500,000, any unused concessional contributions from 2018/19 onwards can be made up in future financial years.
First home buyers who do top up their super, can withdraw this (to a limit) to put towards their first home.
Make a $100,000 non-concessional contribution using post tax money.
Those over age 65 who sell their home of 10 years or more, can put up to $300,000 of the proceeds each into super.
As you can see there are still many valuable opportunities around to reduce tax and boost your retirement savings. If you have any questions about your superannuation strategy, please do not hesitate to contact myself or any of our William Buck Wealth Advisors to discuss this further on (08) 8409 4333 or email andrew.barlow@williambuck.com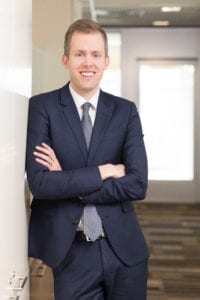 By ANDREW BARLOW, SENIOR ADVISOR, WEALTH ADVISORY | ADELAIDE
Andrew is a Wealth Advisor at William Buck, combining his friendly nature and technical skill to achieve great results for his clients in their personal wealth strategies. His two greatest passions are finance and the Adelaide Crows.