With the roll out of the COVID-19 vaccine bringing good news to 2021, businesses continue to deal with uncertainty.
We talk to clients to find out what they've done to reinvent their business and adapt to a new normal. We're sharing examples of resilience, innovation and collaboration that are leading SMEs towards growth.
From a parsley machine to a thriving business
If you want any vegetable or herb sliced, diced, pureed or mixed, Vegmasters are the people to do it. For over 30 years the team have been providing quality products and services using local growers. From their unique start, entrepreneur and co-founder, Birger Nissen had plans to make a difference. Since the design and release of his parsley machine in 1986, Vegmasters has established themselves as leaders in their field.
We spoke with Betina Nissen, Managing Director, to find out how COVID-19 affected their business and what changes she feels are here for the long haul.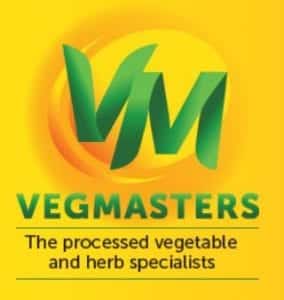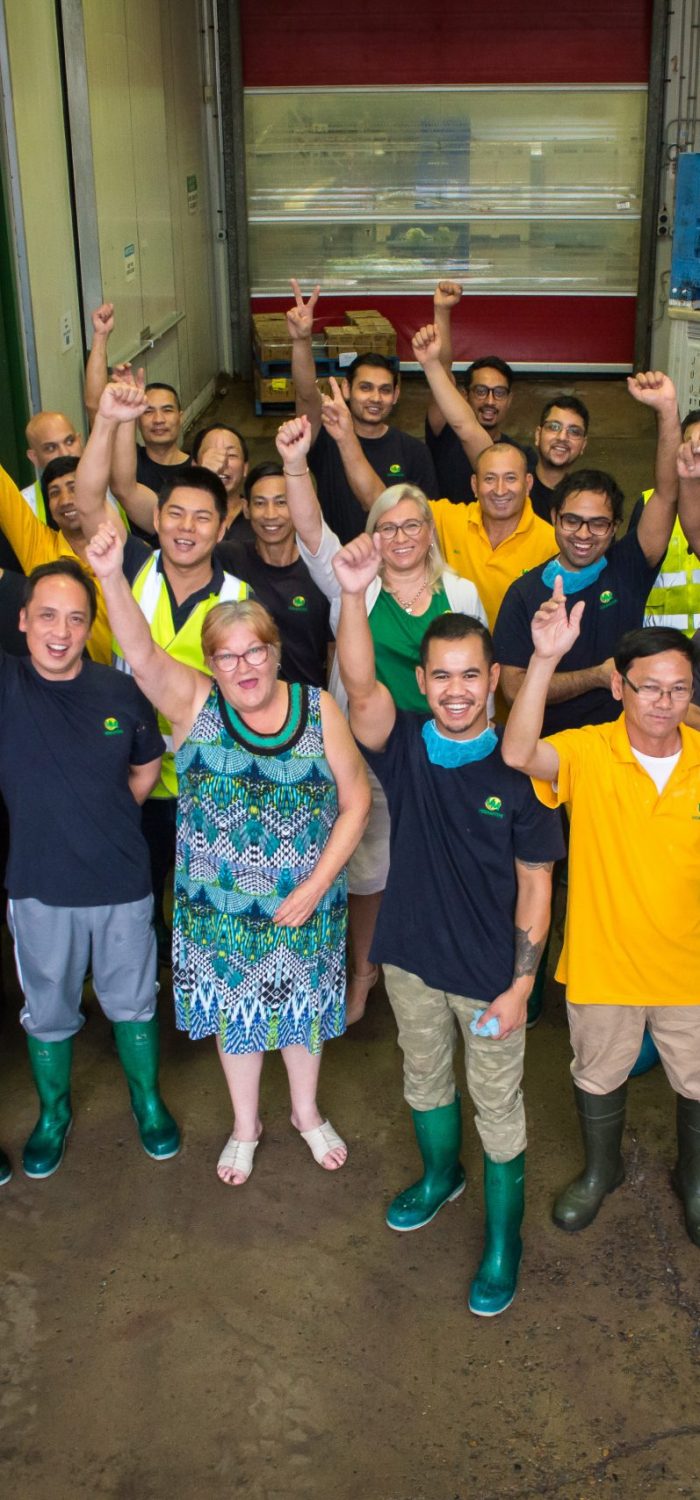 2020 was all about safety and protecting our people
Within days of the pandemic, Vegmasters mobilised a response plan to monitor and manage the situation. As a former nurse in Westmead's Trauma Ward, Betina took decisive actions to secure the safety of her team and products, and to minimise any disruptions to customers.
"Our immediate priority was protecting our people. As a registered nurse, I knew straight away that we needed safety control measures in place. This led to regular temperature checks, compulsory face masks and upfront and transparent communication with staff," said Betina.
"Our team connected at least two to three times a week. We made it really clear on how we were managing and monitoring the situation and the expectations we had of our people. We held daily briefings and talked about how we'd manage production lines and the protocols that would help minimise exposure."
"Once we set the parameters around our own processes, we then moved to suppliers and customers. Our main focus was understanding the biggest impacts and what we needed to reduce risks and adapt."
The local supply chain – Vegmasters' biggest advantage
Last year we saw some of the greatest supply chain disruptions ever experienced in history. While many companies battled with boarder restrictions and supplier shut downs, Vegmasters' local supply chain from across Australia gave them an upper hand.
Building long trusted relationships with growers and supporting local communities is at the core of Vegmasters' business model. During the pandemic, this shorter supply chain gave them the agility and resilience they needed to push forward.
"Our localised model gave us an advantage. There's always a trade off when you're looking at global or home-grown suppliers."
"A majority of our customers are large food manufacturers in Australia and they were being pushed by increased volumes. The panic buying of household essentials, like food and toilet paper, lead to a constant catch-up effect," said Betina.
"Last year we had to replenish stock day-to-day trying to keep up with demands."
"There were no issues with our suppliers, even in the midst of the pandemic, they were doing short turnarounds on large requests."
"The strength of our company came from our Australian supply chain – we're 98% locally sourced and produced. Everything from the packaging materials to the food we sell is supplied by local growers and businesses."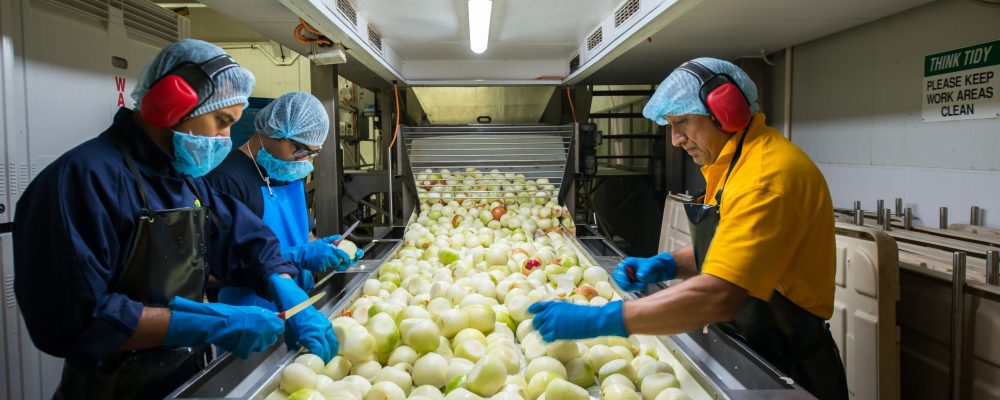 The factors that helped the business thrive in 2020
With increased demand, Vegmasters swiftly implemented a set of covid protocols and practices to safeguard their facilities and staff. This included instructions for customer deliveries and supplier visits.
"We put in place our health protocols and continued to work as normal. It's not unusual for us to get big orders that need to be turned around in 24 hours but during covid, orders like this went up. Our systems and structure gave us the flexibility that we needed to meet existing and new requests".
"We focused on the products and services that were in high demand and we knew added value."
"Running a business in the middle of a pandemic can be overwhelming. You're trying to respond to unplanned events and at the same time you're juggling staff and customer concerns. We knew we needed to understand each stage of the crisis and who were the right people to manage those."
"We had announcements coming out so regularly on payroll changes, grants and other measures and this all adds another element you have to manage. It helped us to have someone like William Buck cut through all the noise and simplify it for us, so we knew what benefits we could access and what changes we needed to make".
Workplace health and safety – the pandemic ripple effect
COVID-19 was a steep learning curve for many businesses. As we cautiously return to business as usual, many changes will be here for the long haul. While safety is essential, leaders are now redefining the broad spectrum of an employee's need beyond creating a safe work environment.
"Our people were looking to us for guidance and strength. I was fortunate that my background as a trauma nurse helped me understand the importance of supporting them through work changes but also being aware of what's happening outside of this and what other stresses they're having to deal with."
"Vegmasters didn't meet the JobKeeper criteria but we made it a priority to keep all our staff onboard."
 "We were committed to having ongoing, honest communication with everyone and trying to create an environment of trust and confidence."
What's ahead for 2021
"Historically when it came to finances, we've been very conservative and stayed strong protecting our cashflow. At the point when the crisis hit, we were in a good position which worked in our favour and allowed us to have the funds to fall back on. We're still using this same approach. We're monitoring payments to see where they might fall over and regularly checking in with staff to see how they're going."
"One area we're very committed to is promoting mental health. Last year we participated in the One Foot Forward initiative with the Black Dog Institute. With so many people wrestling different changes and challenges, it will be important that mental wellness and awareness is top priority."
"2020 was the year of survival, 2021 will be the year of recovery. We have been lucky we're in food manufacturing and people have to eat. As well, we're also seeing strong movement towards higher plant-based meals. Combine this with fresh Australian produce which is second to none cut and produced fresh daily, it doesn't get better."
"My moto remains unchanged for the priority of Vegmasters. We need to keep Australian manufacturing alive and local. We're an amazing food bowl and need to protect it and use it. Our produce is among the best in the world. We will continue the push for fresh and Australian."
"Vegmasters has a 30-year strong foundation. I expect, however, that whilst the pandemic is active we will still have to 'go with the flow' of on and off again closures. We're well placed to ride it."