How good could it be if we had the people?
Confidence is up across the South Australian business community despite the headwinds of increased costs, successive interest rate rises, and the lack of workers. The September quarter results of the Business SA William Buck Survey of Business Expectations also showed improved business conditions, and sales/revenue, from both the last quarter and 12 months ago. While the costs of running the business, materials and wages may have increased in the quarter, the increases were below expectations.
The biggest challenge for businesses continues to be labour availability, with 70 per cent currently experiencing labour shortages. There are a number of reasons for this including staff turnover – in the last year the number of businesses with annual staff turnover of greater than 10 per cent almost doubled (from 23 per cent to 40 per cent).
So where are the workers going when they leave? One in three is looking for a career change, and one in three remains in the same industry (16 per cent to a competitor). Over half are leaving for higher pay and benefits, 24 per cent seek a better work/life balance, and 18 per cent to a more flexible workplace.
I have just returned from the US to meet our global partners, and I can tell you that this labour shortage is a global challenge. The post COVID-19 demand for a more flexible workplace is real, and the demand for workers as a result of heavily government stimulated economies has disrupted labour markets. All this has created the unique set of dynamics that we are currently experiencing meaning businesses short on labour are trying to do more with less, putting extra pressure on workers.
The results around the availability of labour are not necessarily a surprise in this quarter, but we know more about these circumstances. Like that over 45 per cent of businesses have had to hire someone who previously would not have met their pre-requisites. Businesses are also paying more in wages. In fact, 70 per cent will pay more than 10 per cent above market rates to recruit someone (and 30 percent of businesses more than 20 percent above market rates), and a third gave an eight per cent increase or higher (more than the current rate of inflation) to existing workers in the last year. However, only a third of businesses are putting selling prices up. Unless they have realised productivity gains in the quarter this means they are facing less profit and less ability to invest in their business – into jobs, training, plant and equipment, or R&D. This is not the ideal situation, and it continues to be my position that businesses should (if they can) increase their prices to cover these wage and other cost increases.
What can be done? There is no one solution, and last week's Federal Budget announced increased expenditure in skills, however the genuine opportunity for the business community to help solve labour shortages, and the broader Australian economy to benefit, is increased migration. It is an often-quoted statistic that for every migrant that enters Australia, four jobs are created. We have the work here in Australia, combined with a very low unemployment rate, therefore, we lose the broader economic benefit of the work if we send the work overseas. Let's look at the numbers; over the past decade, Australia has had around 160k international migrants per year, which has been increased to 195k in the recent Federal Budget. But we had two years of borders closed and next to no migration. We are still down on intake. The Malinauskas Government needs to ensure we get our share of these migrants into South Australia to help solve our labour shortages, grow our population and contribute to our economy.
To read the full report, please click here.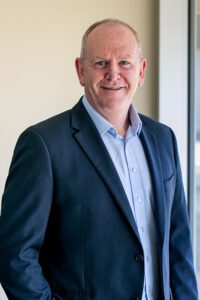 By Jamie McKeough, Chair and Managing Director
Jamie is the Managing Director in South Australia and Chair of the William Buck Board of Directors. Jamie provides business and financial management, tax and accounting advice to clients across many different industries. His key strengths are in problem solving and understanding business models and the key drivers of business.