William Buck Adelaide boasts a culture that values each individual employee as an essential part of the team.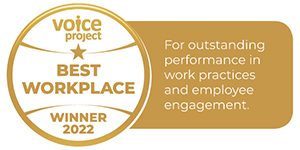 We place a high priority on helping you reach your full potential personally and professionally. Our friendly working culture and unique philosophy, Changing Lives means we are looking for future team members who share our values.
We work hard to achieve the firm's strategic goals, but we like to have fun while we're doing it. We understand that happy staff contribute strongly to our clients having an exceptional experience with William Buck. We reinforce our strong team ethos with relaxed and enjoyable social interaction, a wellness program and regular team and personal development opportunities.
Our vision is to be the leading accounting and advisory firm in Adelaide. Our vision is underpinned by who we are – our values. We live by our VALUES and we service our clients with RESPECT. Fantastic client service is something we pride ourselves on and how each interaction we have with clients reflects our RESPECT values; Responsible, Enthusiasm, Support, Professional, Effective, Considerate and Teamplayers. How we behave as citizens of the firm are supported by our VALUES; Trust, Integrity, Collaboration, Care and Quality. We embody these values in everything we do; with each other, with our clients and with the community.
The William Buck Adelaide team shares a strong sense of corporate social responsibility. We encourage our staff to make a difference in their community in various ways, including pro-bono work, workplace giving, donations, volunteering, board positions and sponsorships. As a team we are proud to be an active member of the local and broader community through our relationships with many not-for-profit organisations such as BackPack4KidsSA, Cancer Council SA, CFS Foundation, Guide Dogs SA / NT, Hutt Street Centre, Legacy SA, Leukaemia Foundation SA, Movember, Royal Flying Doctors SA, Scouts SA, YouthInc, Youth Opportunities and World Vision.
William Buck recognises the value of and strongly support the principles of equal employment opportunities and diversity in our workplace. We aim to hire employees from a wide variety of backgrounds to assist us in achieving our goals and providing a workplace where everyone is enabled to bring their authentic selves to work.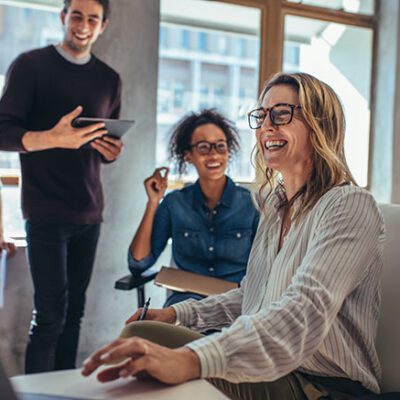 Current career opportunities
William Buck Adelaide welcomes enquiries from experienced professionals. To register your interest in working with William Buck, or to explore all current opportunities, please click here.
Graduate Opportunities
Applications for our 2023 Graduate program are now closed
'Changing Lives' is the cornerstone of our culture. Here at William Buck, we are all about embracing change, caring for our people and empowering one another to succeed and reach outstanding results personally and professionally.
We are looking for enthusiastic, intelligent and forward-thinking graduates from a variety of disciplines with a can-do attitude and ability to adapt.
You will receive a comprehensive training program. You will be mentored, supported and provided with further professional and personal development opportunities along your career journey with William Buck.
Follow us on Facebook, Twitter, LinkedIn and Instagram pages for any of the latest updates.