How William Buck, as Voluntary Administrators, facilitated the sale of iconic
family-owned retail business
A family owned business established in 1956 by the family patriarch, Michael Jarjoura and passed onto his sons, MyHouse sells quality homewares and bed linen, bedding and bath towels. When Michael Brereton and Sean Wengel of William Buck were appointed as Voluntary Administrators in March 2020, 36 stores were operating in addition to an e-commerce store.
The challenge
The directors advised the reason for failure was a result of continued trading losses due to the increasingly weak retail environment and an inability to secure an equity injection into the company.
William Buck's process and solution
Through leveraging our relationship with banks, we worked with MyHouse's company's bankers, ensuring uninterrupted access to the company's bank accounts.

Reassessed rents and salaries to reduce expenditure and r

enegotiated rents for high rent stores resulting in significant rent reductions to improve profitability

Reduced headcount at head office, closed 13 unprofitable stores across three stages, and

made multiple back-up plans to close stores if necessary when the Government announced lock-downs and social distancing measures due to COVID-19

Prepared rolling cashflow forecasts to continually assess the viability of the business

Utilised our full service offering leveraging inhouse Corporate Advisory expertise to advertise and facilitate the sale of the MyHouse business and also our

Tax Services team to effectively make use of stimulus measures (from the Federal Government's Economic Response to COVID-19) to increase cashflow

Navigated challenging human resource issues with the assistance of employment law experts

Entered into a business and asset sale agreement with Global Retail Brands ensuring the survival of the business and saving over 200 jobs

Cash receipts generated from continuing to trade, plus sale proceeds allowed us to pay out the secured creditors (including the bank) and employee entitlements in full while also providing for a return to unsecured creditors.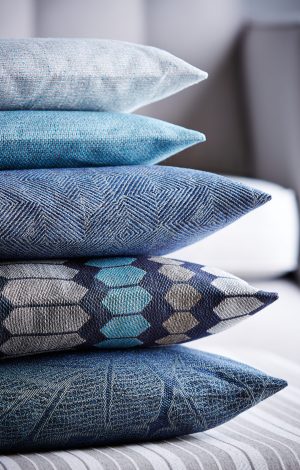 Overview
Founded in 1956 by Michael Jarjoura, MyHouse (Aust) Pty Ltd had 38 stores across NSW, VIC and the ACT when we were appointed as Voluntary Administrator's by the directors of the Company.

At the time of administration, the company was struggling to pay suppliers, rent and salaries and was at risk of breaching its banking covenants.

William Buck leveraged its established relationships with various banks to contact the right people to allow us to continue to operate the company's bank account.

William Buck completed a comprehensive assessment of all expenses, rents and salaries and devised a strategy to reduce expenditure.

We renegotiated rents for high rent stores and prepared a plan to close unprofitable stores across three stages of the appointment. Overall, 13 of 36 stores were closed with many being able to re-open following the successful sale of the business.

We prepared a cashflow forecast which was revisited daily to ensure the company was generating sufficient revenue to ensure its existence and complete a successful sale.

During the first week of the administration of MyHouse, in March 2020, the Federal Government announced COVID-19 related mandatory lock-downs and social distancing measures which impacted the retail industry heavily.

While many other business in external administration were closed (including Ishka and Tigerlilly), we decided that it was in the best interests of creditors and other stakeholders of the company to continue to trade the business and keep the MyHouse stores open, notwithstanding the extremely difficult retail conditions exacerbated by COVID-19.

For example, if we closed stores, we would need to terminate leases (as there would be no cash generated to pay rent), triggering rent liabilities of $9 million, the termination of over 280 staff and redundancies of $2 million.

By continuing to trade, we generated cash receipts from trading of $8 million, and paid employee wages of $1.8 million and rent of $1 million. The company achieved record sales during our appointment, selling only the inventory that we took on.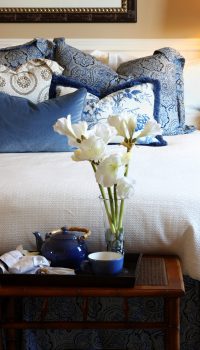 How our integrated service model drove a complete outcome
William Buck's Restructuring and Insolvency team sought the assistance of our Corporate Advisory team to initiate a sales campaign.
Engaging with the Corporate Advisory team gave us access to extensive resources including their vast network of contacts and experience in producing an advertising campaign to elicit the most attractive offers.
The Corporate Advisory team issued information memorandums to interested parties and continually communicated with these parties to assess the best offers.
We then engaged with the Tax Services team to identify tax concessions and other stimulus measures we could apply for as part of the Federal Government's Economic Response to Coronavirus. We were able to leverage the ATO Cashflow Boost. We also used the skillset of our Tax Services team to ensure full compliance with the trade on (for example, payroll tax compliance).
The result
There was strong interest from buyers to purchase the website only. However, this would mean closure of physical stores, which would have had disastrous consequences for the employees and the creditors of the Company.
Despite the difficult conditions, William Buck found a buyer with strong financial backing looking to purchase the complete business (both physical stores and the online store).
We entered into a business and asset sale agreement to sell the MyHouse business to Global Retail Brands, a significantly privately-owned retailer which has over 170 stores across all states and territories. The sale was completed on 10 June 2020 for around $1 million and over 200 jobs were saved.
As a result of the cash receipts we generated from continuing to trade and the sale proceeds, we were able to pay out the secured creditors (including the bank) and employee entitlements in full while also providing for a return to unsecured creditors.