South Australia's largest locally owned and operated accounting firm William Buck has expanded its Family Office services with the appointment of Tim Collin.
Mr Collin, a former company director and portfolio manager, joins William Buck as a specialist Family Office Advisor within its Wealth Advisory division.
Tim's appointment comes as William Buck experiences increasing demand from business families and high net worth individuals for its specialist services in wealth management and strategy.
"Tim comes to us with more than 20 years of unique personal experience in family business," William Buck SA Managing Director Jamie McKeough said.
"Tim has the expertise and experience to deliver high level holistic investment and governance solutions for our clients, making him a valuable addition to our growing Family Office team."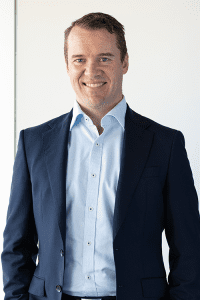 Tim Collins,
Specialist Family Office Advisor
In his role, Tim will work closely with families and individuals to maximise wealth creation and preservation over time, through long-term planning, strategic investment advice and asset allocation.
Tim is a former director and co-owner of South Australian brewery Vale Brewing. He is a Graduate of the Australian Institute of Company Directors and holds a Diploma of Financial Services (Financial Planning).