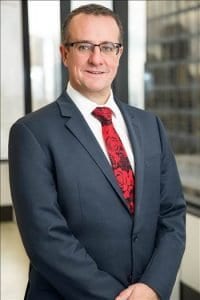 "My clients know that I work with integrity, no matter what."
Laurie Fitzgerald
Director, Restructuring & Insolvency
Priding himself on his integrity, Laurie is always thinking outside the box when finding solutions for his clients. Laurie brings with him knowledge gained through over 25 years of providing advice and valued opinions to clients in a wide variety of different industries.
A testament to Laurie's expertise is the way in which authorities and competitors seek his advice when it comes to insolvency matters including litigation. Laurie always ensures that he is at the forefront of knowledge in his area, keeping his finger on the pulse. He currently holds a particular interest in the safe harbour legislation – a topic he feels will come into the spotlight increasingly throughout the next few years.
An official and registered liquidator, Laurie founded and heads up the Business Recovery division at William Buck Melbourne, adding significantly to the areas of expertise available to clients. Always determined to find and evaluate all options available to firms in distress, Laurie is not afraid to provide honest tough advice to achieve best possible results for clients.
When Laurie is not providing solutions for businesses, he can often be found enjoying an open fire and a red wine down the Peninsula, or gathering with members of his large family. Laurie enjoys leading a balanced lifestyle and sees his place in the family as his most important role.
Core Expertise
Corporate Restructuring
Liquidation
Insolvency
Corporate Streamlining
Qualifications
Bachelor of Business (Accounting)
Registered and Official Liquidator
Fellow of the Institute of Chartered Accountants Australia and New Zealand (FCA)
Member of the Australian Restructuring Insolvency & Turnaround Association (ARITA) Advanced Certification
Industries
Financial Services
Manufacturing
Real Estate
Construction