"With hard work and the right attitude. I believe you can do anything you put your mind to"
Michele Nevill
Director, Business Advisory & Audit
Michele's determined attitude, combined with her self-confessed love of maths and challenges, has helped her build a career which has spanned over 30 years.
Working to build long-lasting relationships that flourish and grow, her focus on her clients and their development has seen her become more than an auditor, but a business mentor for many of her stakeholders. Assisting them with every aspect of their day-to-day operations, Michele provides honest, practical advice – without the jargon.
Growing up in Western Sydney, Michele has spent her career working with local businesses. Her in depth knowledge and experience in the region allows her to understand the unique challenges and opportunities facing SMEs in the area.
Experienced in both business advisory and audit, Michele's broad knowledge base enables her to add new ideas to the audit process and create excellent results for her clients.
Working transparently and independently, Michele's extensive knowledge of Australian Accounting & Auditing Standards and Professional Auditor Independence and Ethics requirements allows her to work with a variety of clients including unlisted public companies, Australian subsidiaries of overseas global corporations, and local family businesses.
Michele's practice encompasses a range of sectors and industries, with specialisations in Not for Profit, industry and trade bodies, and growing family businesses.
For Michele, client satisfaction is the key. "It's imbedded in me – life and work is all about people, after all."
Core Expertise
Audit and Assurance
Business Advisory
ASIC Reporting
Self Managed Super Funds
Qualifications
Bachelor of Economics
Member of Chartered Accountants Australia and New Zealand
Registered Company Auditor
Justice of the Peace
Industries
Manufacturing
Growing Family Businesses
Not for Profit
Trade & Industry Bodies
Distribution Businesses
Latest Articles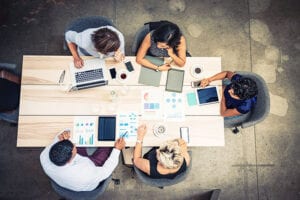 As temporary measures were introduced and the Fair Work Act amended, employers were required to quickly make...