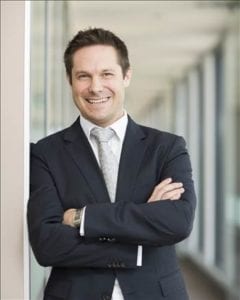 GET IN TOUCH
Email Scott Girdlestone

Tel: +61 2 8263 4000
Fax: +61 2 8263 4111
LinkedIn: View Profile

"There's nothing better than making a difference, helping clients to solve their challenges and live the life they've always wanted"
Scott Girdlestone
Director, Wealth Advisory
With over 20 years' experience working with high net worth individuals, Scott's passion is seeing his clients live the lives they aspire to.  An expert in wealth accumulation strategies, Scott's experience – gained across Australia, the US and Europe – has seen him work with a breadth of clients at all stages of their lives and careers, helping them to create and secure a prosperous financial future. 
His approach of listening to clients and their individual motivations and aspirations, allows him to really uncover what matters most to them and is highly valued by his clients.
Scott specialises in providing tailored advice to clients who are looking to create wealth. His expertise includes retirement planning, SMSF strategies, investment advice and portfolio management, asset protection and cash flow management. Scott's work also encompasses the transfer of wealth from successful businesses to their owners.
With a breadth of experience in personal wealth creation and protection, Scott's history in this field has made him an authority in all the areas fundamental to his clients' success. Partnering with clients to develop personalised strategic financial plans that will grow and evolve – just as his clients' goals and lives do – his work creates long-term prosperity and peace of mind.
Core Expertise
Personal financial advice for individuals and their families.
Wealth accumulation strategies including the use of self-managed superannuation funds
Investment advice and strategies for individuals
Risk management and asset protection strategies
Estate planning
Asset consulting to charitable organisations and corporate treasury
Family office services
Qualifications
Bachelor of Commerce (Finance)
Masters of Taxation
Certified Financial Planner ™
Graduate Diploma of Financial Planning
Member of the Financial Planning Association
Industries
High net wealth family groups and individuals
Business owners
Executives
Partners in professional practice
Latest Articles
Since the Royal Commission into Misconduct in the Banking, Superannuation and Financial Services Industry, there's been a...

As retirees look to other sources of income to supplement their retirement, many older Australians may be...