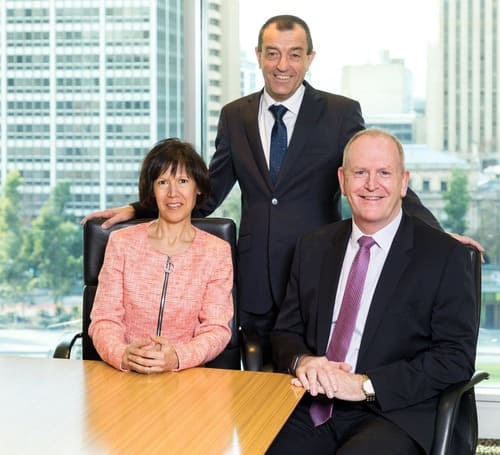 Accounting and advisory firm William Buck is merging with established Adelaide-based chartered accounting firm Tregloans.
The merger, effective from July 1, further strengthens William Buck's reputation as a leading provider of specialist services to mid-market businesses and high net worth individuals.
As part of the merger, Tregloans' two partners Michael Fairlie and Luciana Larkin as well as their team will relocate to the William Buck offices in the Adelaide CBD, creating a combined 170-strong professional team.
Based in Wayville, Tregloans has grown to become a well-respected accountancy firm servicing its clients for more than 50 years.
William Buck is one of the State's largest accounting and advisory firms providing a range of business advisory and wealth creation services with a strong focus on small-to-medium enterprises (SMEs).
William Buck Managing Director Jamie McKeough said formal discussions commenced mid last year with both parties seeing significant benefits for clients and staff in a merger.
"This is a merger between two firms with a very similar client-first culture," he said.
"This is really all about people. Two teams coming together that share similar values particularly in relation to integrity and trust, which are so important in today's environment.
"The merger bolsters our core strength in business advisory and accounting services to SMEs and the mid-market in South Australia. Ultimately clients of both firms will have greater access to a larger team of specialist advisers dedicated to helping them achieve their life and wealth goals."
The latest Business SA – William Buck Survey of Business Expectations highlighted key challenges facing the State's SMEs into the future.
"Now more than ever, it's paramount for business owners and operators to have experienced professional advisors helping to navigate the challenges and opportunities ahead. We're firmly in the corner of the State's SMEs and we're bolstering our support through this merger," Mr McKeough said.
Successful merger track record
This is the sixth merger William Buck has undertaken with the following accounting and advisory firms over the past decade:
2019 – Tregloans
2017 – SP Accountants
2014 – Flood Allen
2012 – Lewis Richmond
2011 – MSI Tilley
2009 – Moore Stephens
Mr McKeough said William Buck, which has an annualised growth rate tracking around 15%, would continue to pursue a strategy of organic and non-organic growth into the future.
"We will continue to pursue M&A opportunities where there is compelling benefit to our clients. The cultural and business case has to make absolute sense for us to proceed with any merger activity," he said.
Principal promotions
William Buck has also today announced the promotion of advisors Aaron Trombetta and Andrew Barlow to the position of Principal within the firm's expanding Wealth Advisory division.
Their promotions are in recognition of their outstanding track record in providing support, advice and guidance to clients across investment management, superannuation, retirement and wealth accumulation strategies.